Connect, Renew, and Thrive at Fairwinds Wellness Club
The stunning 20,000-square-foot Wellness Club has become so much more than just a beautiful place to work out.
Since opening in 1990, the club has become a meeting place at the heart of the community, where new members are welcomed and soon become old friends.
At the Wellness Club, members can add variety to their fitness routine with scheduled classes (yoga, spin, tai chi & more), racquet sports, one-on-one sessions with a personal trainer, or laps in the pool.
Before or after your workout, you can meet up with friends in one of the common rooms for a game of cards or pool, read a newspaper, or simply enjoy a cup of tea or coffee by the fire. In the summer, you can take things outdoors for a quiet lounge in one of the awaiting Adirondack chairs on our lawn.
The Wellness Club is also the meeting place for many Friends of Fairwinds activities, from weekly hiking and dog walking groups to bocce, croquet, mah-jong and more.
Commit to being Healthy & fit
20-metre indoor pool
Hot tub and dry sauna
Two weight rooms
Outdoor tennis court
Billiards, cards and reading rooms
Complimentary Wi-Fi and Internet access 
Multi-purpose room for badminton, pickleball and fitness classes
Fitness programs and classes for all levels
Newspapers and magazines
Complimentary gourmet coffee and teas, as well as a variety of other hot beverages and flavoured sparkling waters to choose from

For more information, please contact the Fairwinds Wellness Club reception desk at 1-866-468-7054 ext. 232 or 250-468-5303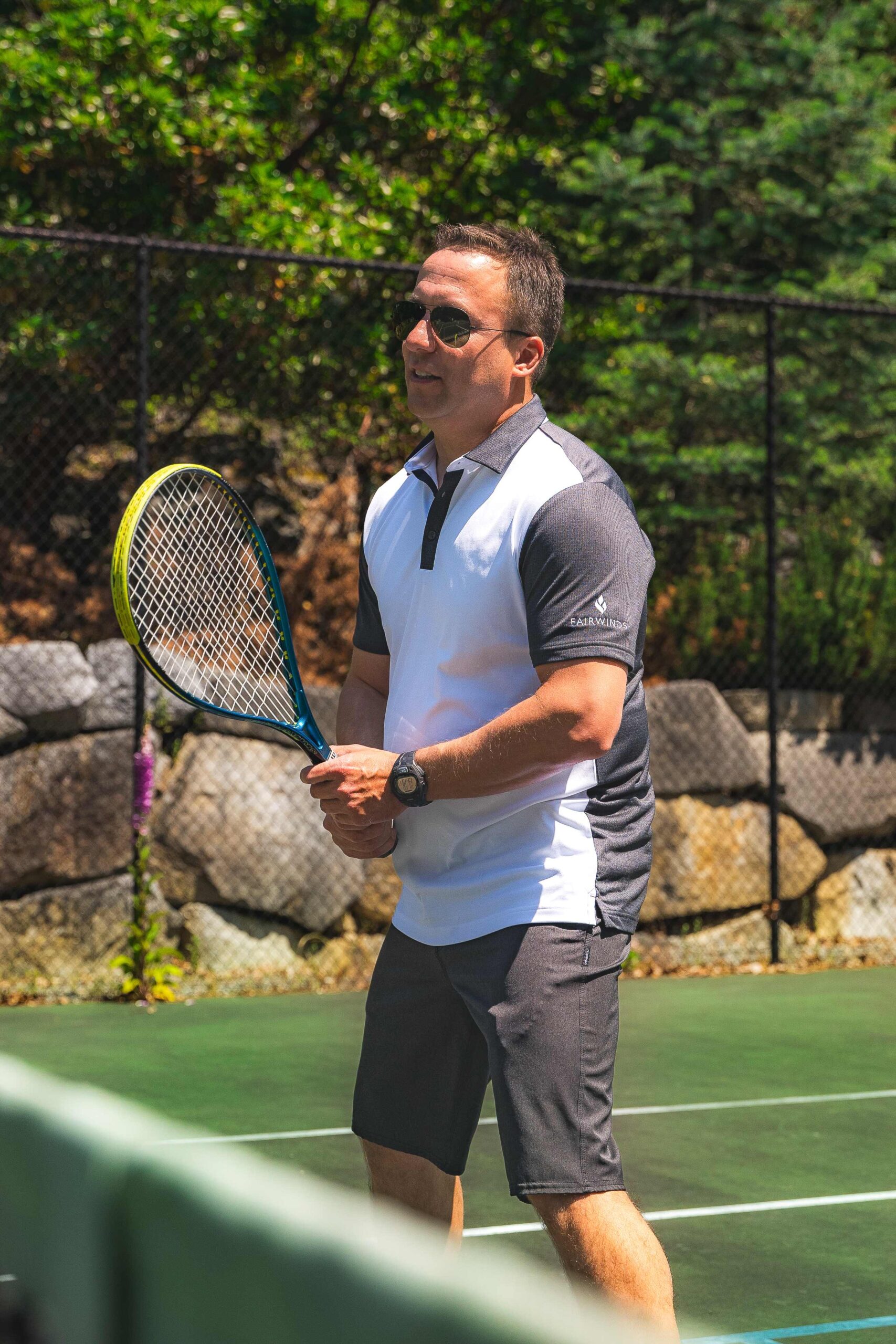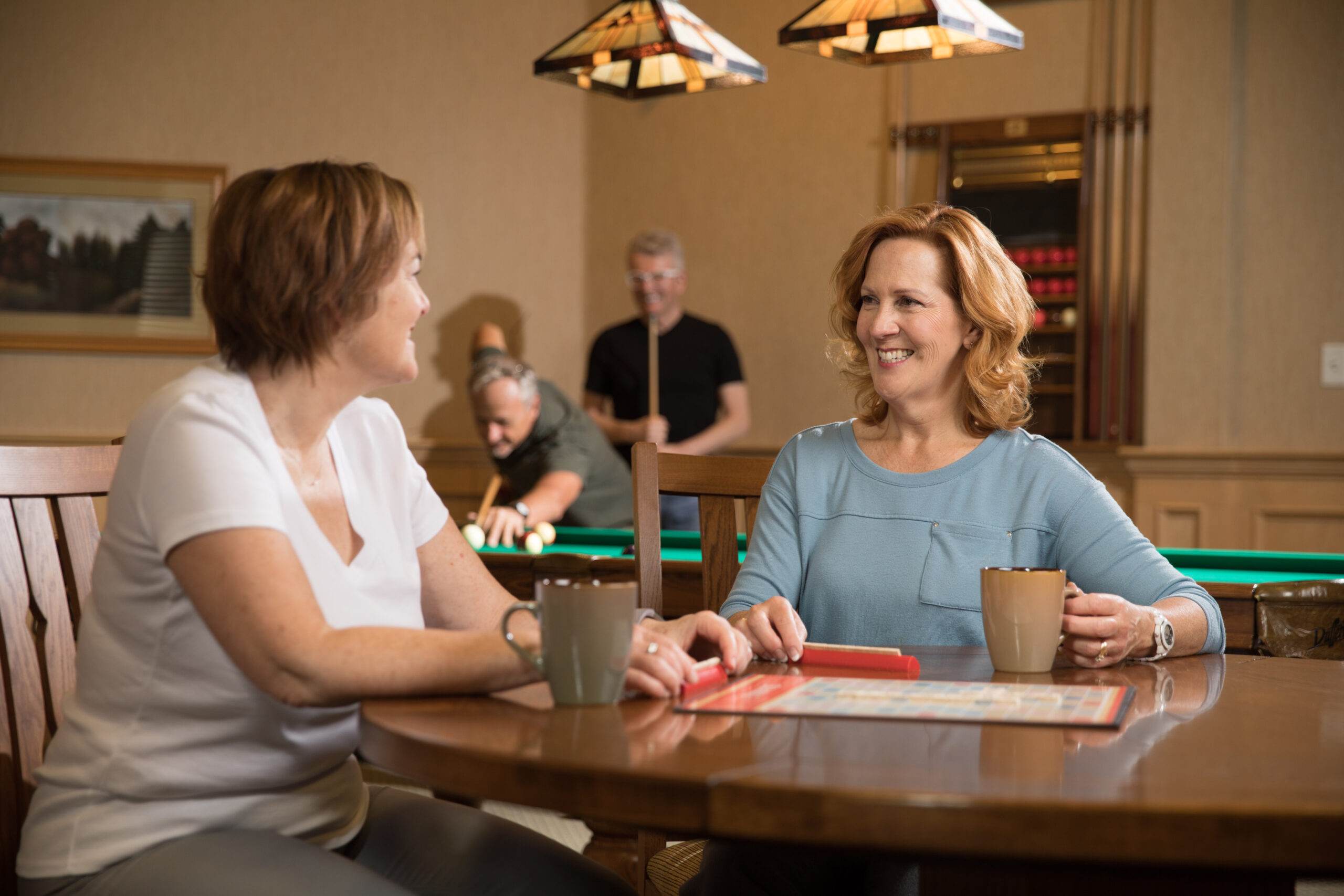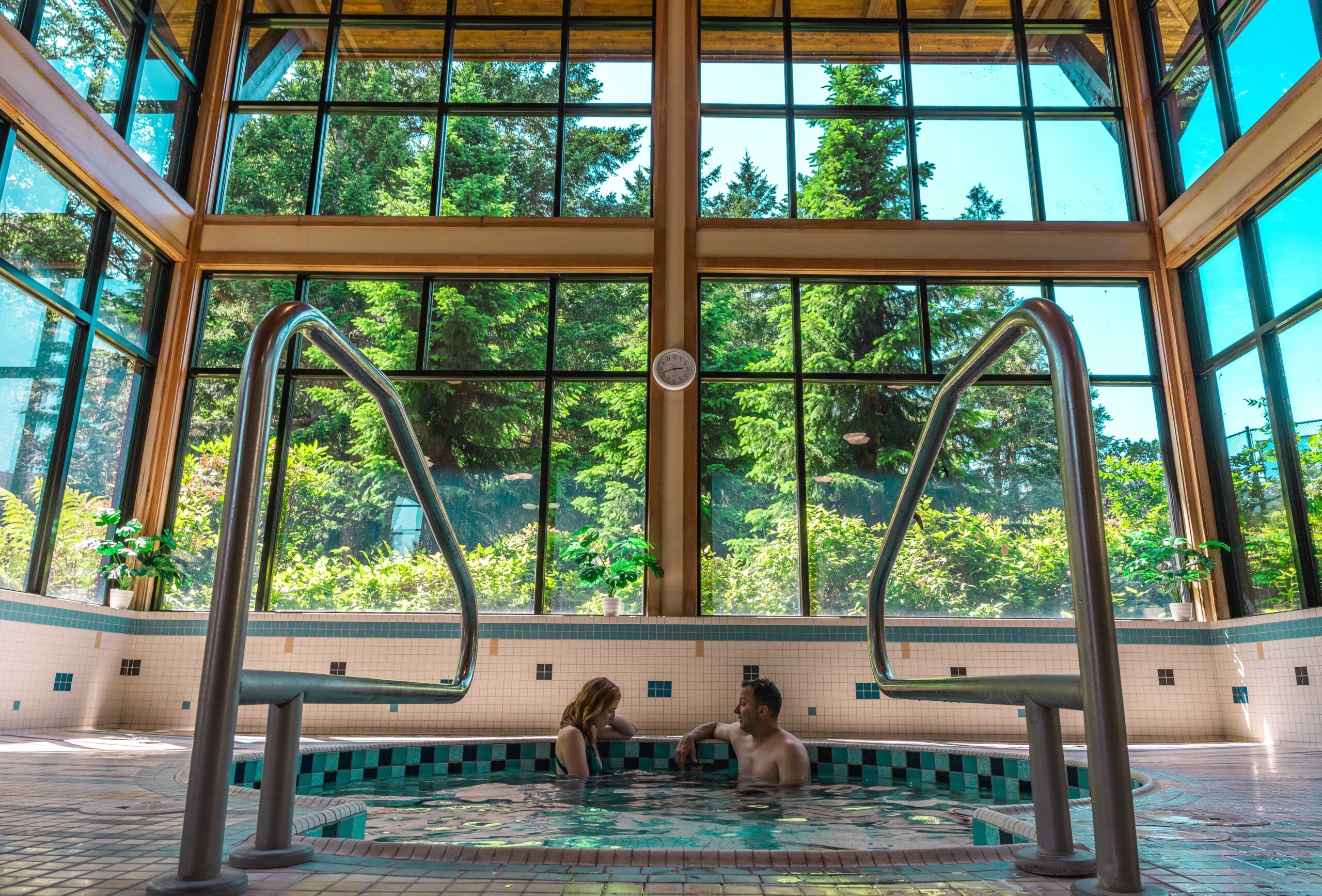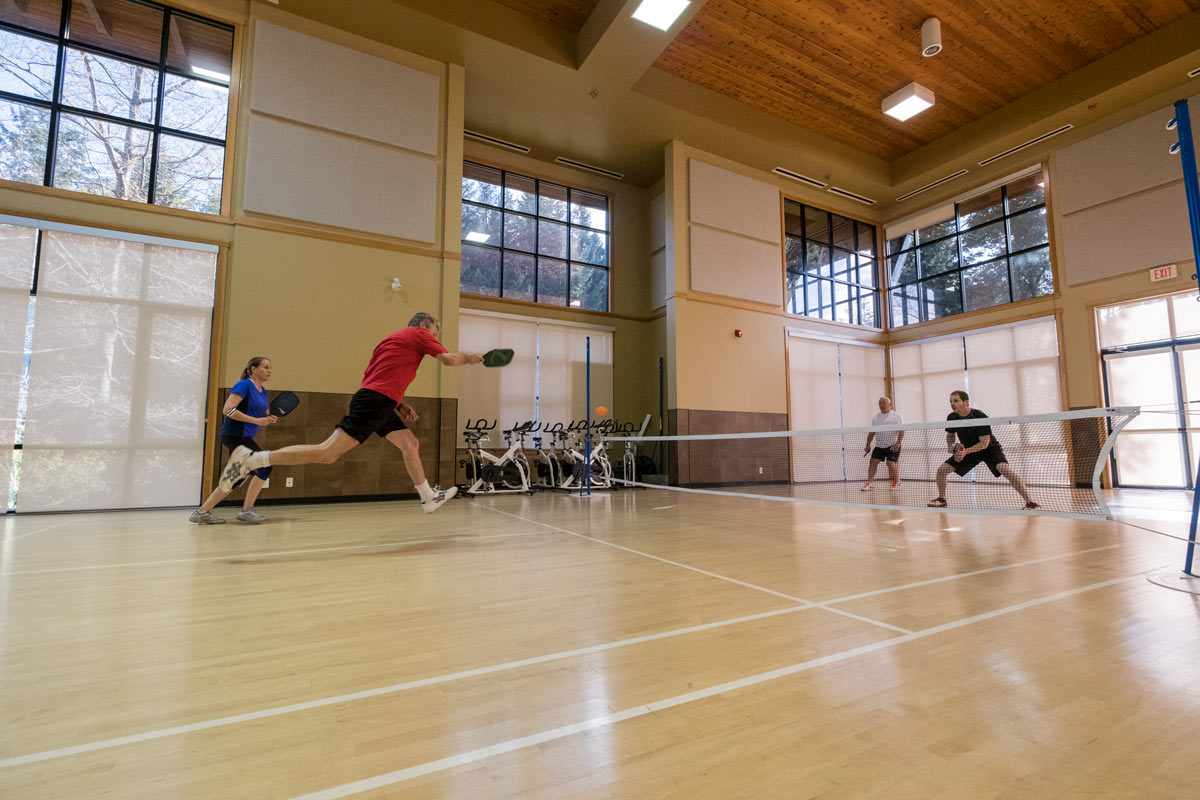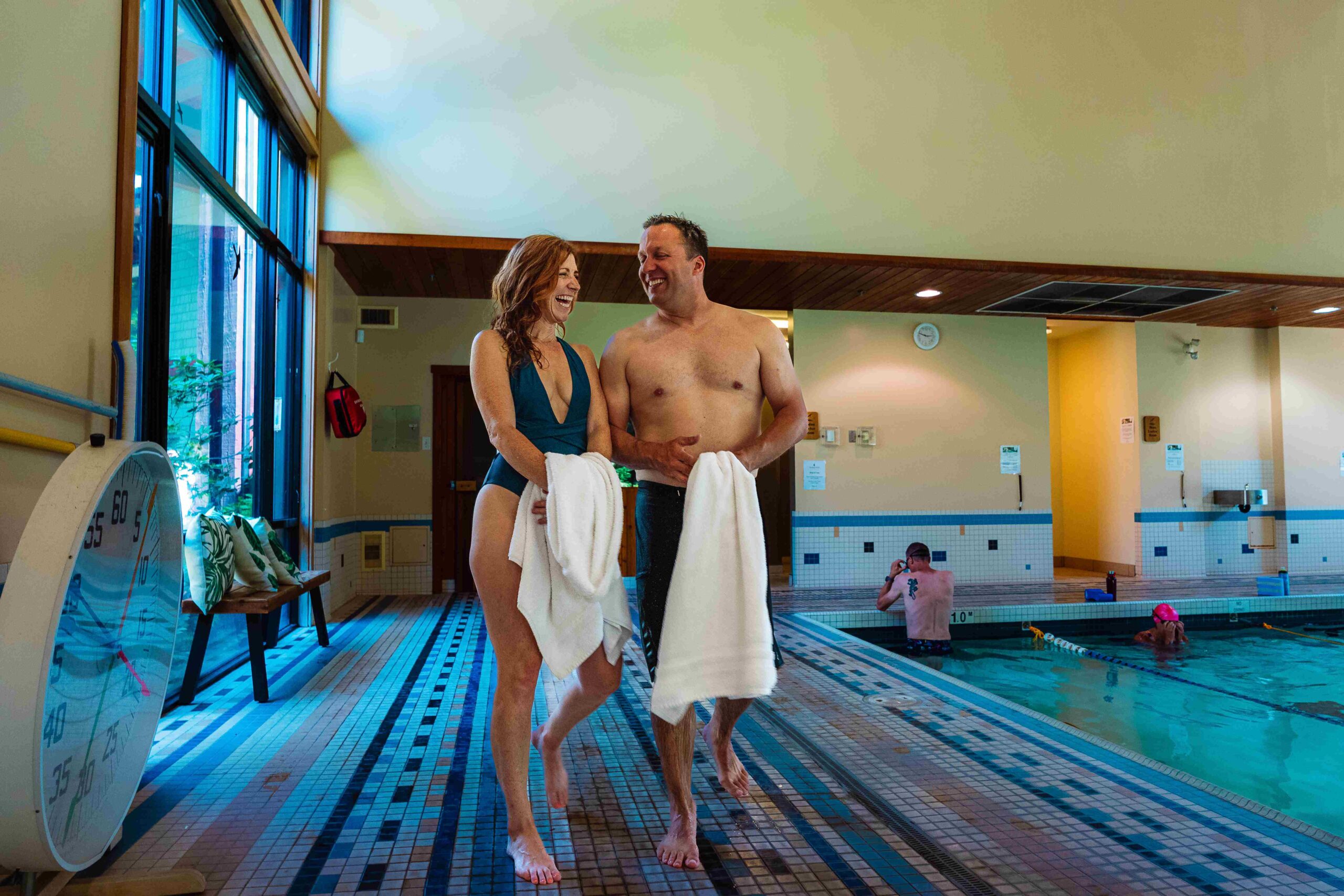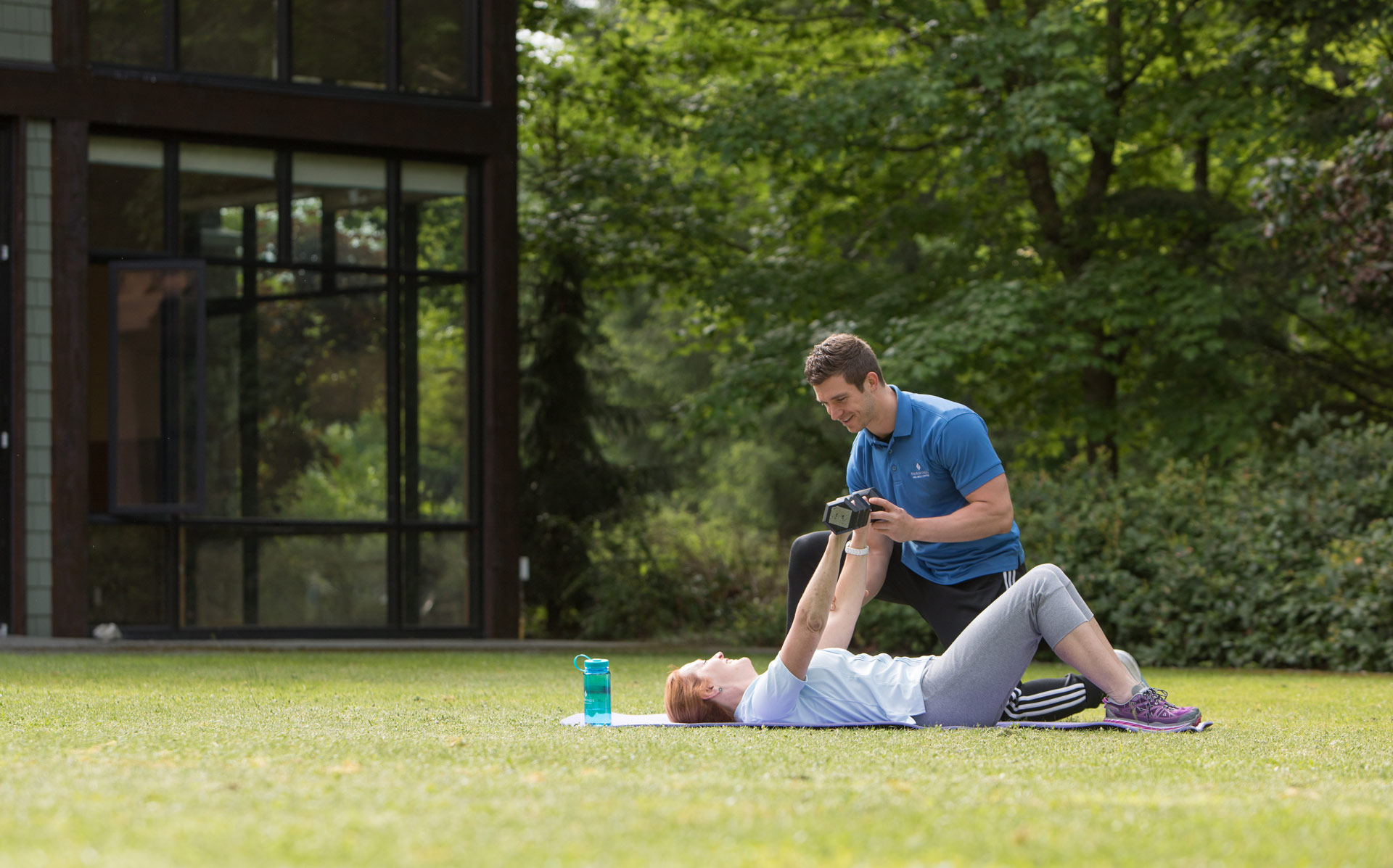 Are you looking to improve your fitness or gain a better quality of life?
Personal training at Fairwinds can provide you with the right training to help you reach your fitness goals and improve your progress.
For more information on our personal training programs or to book a fitness assessment, contact the reception desk at 250.468.5303.